Exhibitors List Forum Agenti Virtual Europe
At the moment are 11 the Companies that confirmed their participation at the Event.

Please find below some of the participating Companies that sent their Virtual Stand material: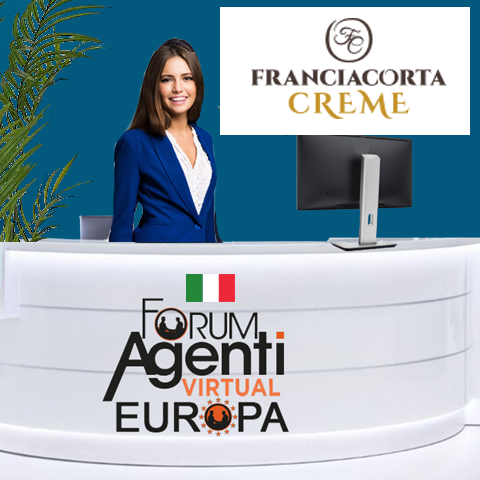 Franciacorta Creme S.p.A.
Stand A10
Franciacorta Crème S.p.A., réalité européenne importante dans la production industrielle et la fourniture de crème pâtissière pour le fourrage de brioches, beignets, panettone, pandoro, gâteaux, chocolats, glaces, semifreddo et pâtisseries diverses.
Aujourd'hui Franciacorta Crème est une référence pour les principaux opérateurs de l'industrie italienne de la confiserie notamment : Ferrero, Bauli, Melegatti, Barilla, Dal Colle, Maina, Balocco, Casalini, Paluani, Vergani et, récemment aussi du secteur de la crème glacée comme Sammontana, Forno d'Asolo, Freesystem, Rugiada, Piccoli et Gi&sse.

............................................................

Franciacorta Creme S.p.A., importante realidad europea en la producción industrial de Cremas para el relleno de brioches, donuts, panettone, pandoro, bizcochos, chocolates, helados, semifríos y bollería variada.
Hoy Franciacorta Creme es una referencia para los principales operadores de la industria de la confitería italiana, entre ellos: Ferrero, Bauli, Melegatti, Barilla, Dal Colle, Maina, Balocco, Casalini, Paluani, Vergani y, recientemente también del sector de las cremas congeladas como Sammontana, Forno d'Asolo, Freesystem, Rugiada, Piccoli y Gi&sse.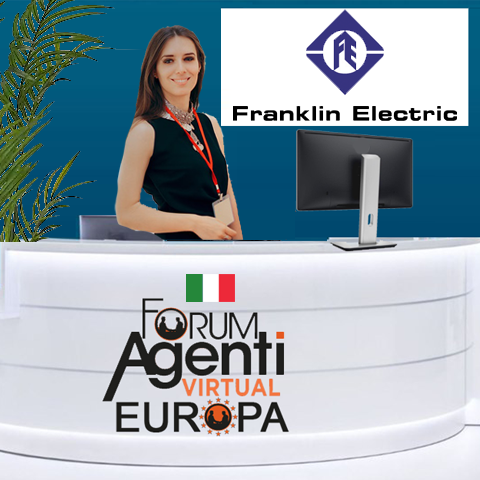 Franklin Electric S.r.l.
Stand A11
Franklin Electric ist ein weltweit führendes Unternehmen in der Herstellung und im Vertrieb von Pumpen und Pumpensystemen für den Wasserbereich, sowohl oberirdisch als auch zur Förderung aus Tiefbrunnen.
Anerkannt für exzellente Produkte und Dienstleistungen bedienen wir unsere Kunden weltweit in verschiedenen Industriezweigen.

....................................................

Franklin Electric est un leader mondial dans la fabrication et la vente de systèmes de pompage et de composants de traitement de l'eau pour des applications en surface ou nécessitant une extraction du sous-sol.
Reconnue d'excellence pour ses produits et services, elle compte des clients dans le monde entier dans différents domaines.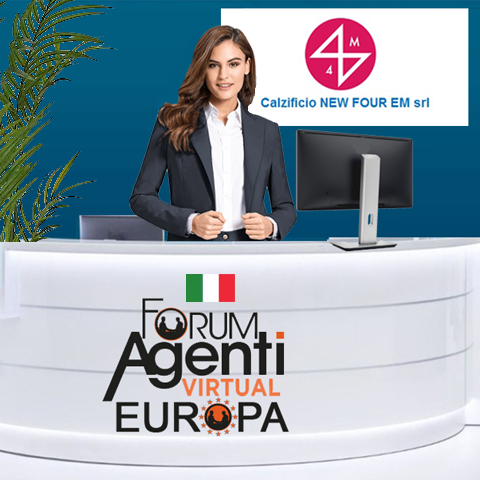 New Four Em S.r.l.
Stand A9
We are a company that has been producing and selling women's tights and knee-highs for over 50 years.
For some years we have started the production and sale of technical sports socks.
Wir sind ein Unternehmen, das seit über 50 Jahren Damenstrümpfe, Strumpfhosen und Kniestrümpfe produziert und vertreibt. Seit einigen Jahren beginnen wir mit der Produktion und dem Vertrieb von technischen Sportsocken.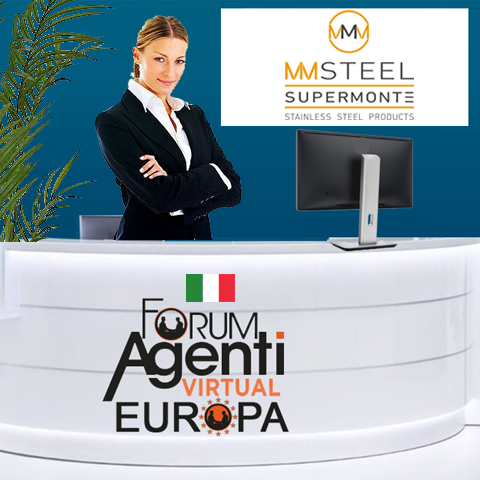 MM Steel S.r.l.
Stand A8
DOMAINE DE RECHERCHE: FRANCE
Supermonte occupe désormais une position mondiale dans le Top 10 des producteurs dans le domaine de la FABRICATION DE CONTENEURS POUR BOISSON EN MÉTAL.
S'étendant sur une superficie d'environ 55 000 mètres carrés, Supermonte est à la pointe de plusieurs projets environnementaux éthiques pour la réduction des émissions de CO2 (SEDEX), grâce à son écosystème photovoltaïque moderne qui fournit en permanence à ses besoins énergétiques une énergie propre.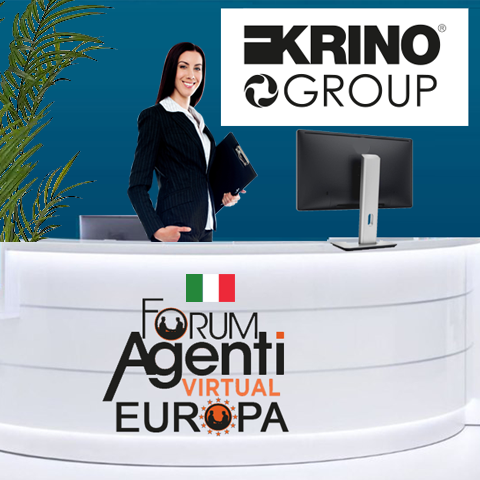 Krino S.p.A.
Stand A7
KRINO GROUP est l'un des principaux producteurs/distributeurs italiens d'outils de coupe, d'outils de vissage manuels/machine et d'accessoires pour le marché de la quincaillerie. Nous travaillons avec plus de 40 Pays dans le monde entier, avec nos marques KRINO, LTI, GREENBAND, INECO, MARTIN et comme partenaire fiable des grands leaders du marché.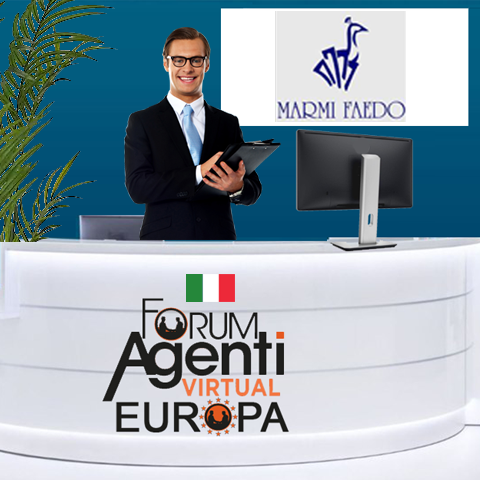 Marmi Faedo S.p.A.
Stand A6
In the heart of Vicenza, between the towns of Cornedo Vicentino and Valdagno, there is a quarry from which a one-of-a-kind marble in the world is extracted, unique for its beauty and resistance: the Grolla hard limestone.
Three generations have dedicated their commitment, passion and determination to build the company it is today: a family and a team of professionals dedicated to the expertly crafting and finishing the Grolla and other types of materials.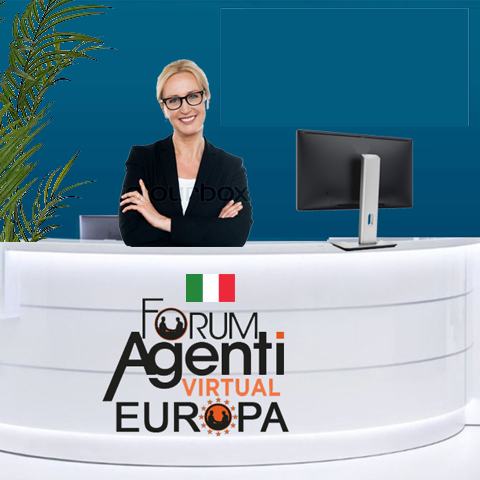 Riservata
Stand A5
OBSZAR BADAŃ: POLSKA
RESEARCH AREA: POLAND
under construction

European Primary Company specialized in the production of compounds of recycled polypropylene material, is looking for Sales Agents for the expansion and the completion of the sales network.

Główna firma w Europie specjalizująca się w produkcji mieszanek z recyklingowanego materiału polipropylenowego poszukuje agentów sprzedaży w celu rozbudowy i uzupełnienia sieci handlowej.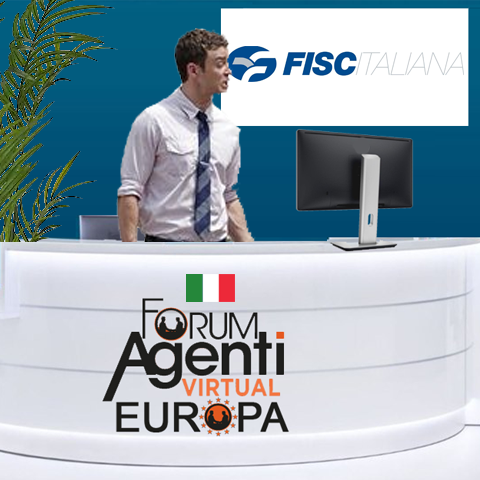 Fisc Italiana S.r.l.
Stand A4
FORSCHUNGSGEBIET: DEUTSCHLAND
Fisc Italiana S.r.l. wurde 1975 gegründet um die führenden italienischen Hersteller von Küchen zu liefern; im Laufe der Jahre, ist das Unternehmer gewachsen und ist ein Bezugspunkt für die führenden Hersteller von Spülbecken weltweit geworden.
Fisc Italiana S.r.l. ist spezialisiert auf Design und Herstellung von Geruchverschlusse und Ablauf-Überlaufgarnituren für Bad und Küche, immer auf der Suche nach neue Märkten und Lösungen. Das Team setzt alles daran, Kundenzufriedenheit und Konformität von Produkten zu gewährleisten.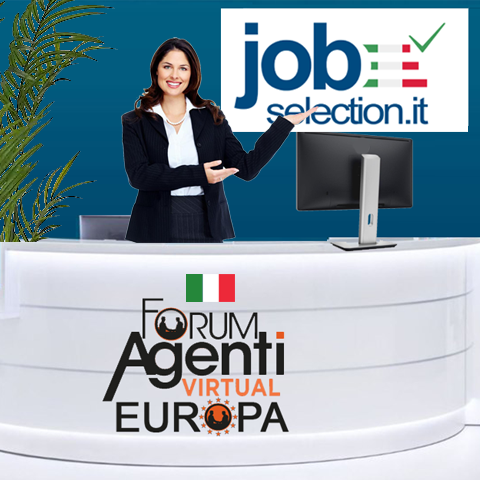 Job Selection
Stand A2
DOMAINE DE RECHERCHE: FRANCE
Pour le compte d'une entreprise italienne produisant des plaques techniques pour le secteur du bâtiment, Job Selection recherche des Candidats sur le territoire française.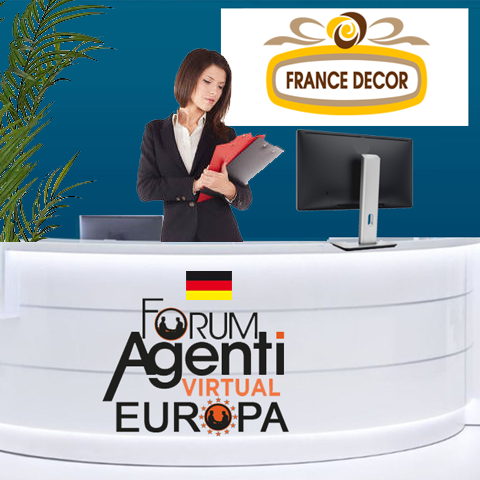 France Decor SAS
Stand A3
DOMAINE DE RECHERCHE: FRANCE
70 ans d'expérience Günthart & Co. KG est l'une des entreprises internationales leader dans l'industrie de la décoration de confiserie.
Plus de 1500 employés travaillent dans 10 pays selon les normes de qualité IFS.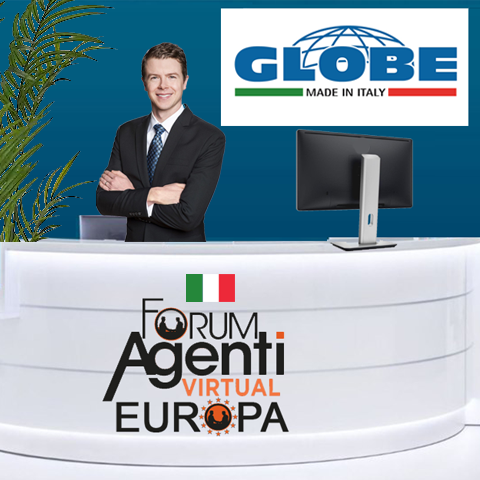 I.A.P. Globe S.r.l.
Stand A1
DOMAINE DE RECHERCHE: FRANCE
FORSCHUNGSGEBIET: DEUTSCHLAND
ÁREA DE INVESTIGACIÓN: ESPAÑA
Cliquez ci-dessous, pour plus d'informations sur l'Entreprise.
Klicken Sie unten, um mehr über das Unternehmen zu Erfahren.
Haga clic a continuación, para obtener más información sobre la Empresa.
---
See the list of the
Participating Companies
divided by
Market Sector
.
ARE YOU A COMPANY?
Verify
How much it Cost to Participate
;
Compila il
Reservation Form
;
ARE YOU A SALES AGENT?
Visit the
Virtual Stands
of the
Participating Companies
;
Book
yours
Personal Video Job Interview
;
MORE INFORMATION?
Call our
International Phone Number +39 06.41.21.71.44.