Indichiamo di seguito le Aziende che ad oggi Cercano Agenti di Commercio nel Settore Industrial Supplies e che saranno presenti a Forum Agenti Virtual Europe. L'elenco è in continuo aggiornamento. Are you an Agent? Require your Free Ticket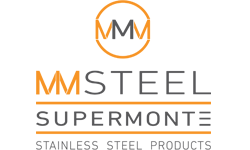 MM Steel S.r.l.
DOMAINE DE RECHERCHE: FRANCESupermonte occupe désormais une position mondiale dans le Top 10 des producteurs dans le...
go ahead
See also the Companies looking for Agents in the similar sectors:
Food And Beverage
The
Companies
participating in
Forum Agenti Virtual Europe
are from
all market sectors
. They
all
are Companies
looking for Commercial Agents
.
Are you an Agent? Require your
Free Ticket
Do you own a Company? Would you like to join Forum Agenti Virtual Europe? Fill in the
Reservation Form