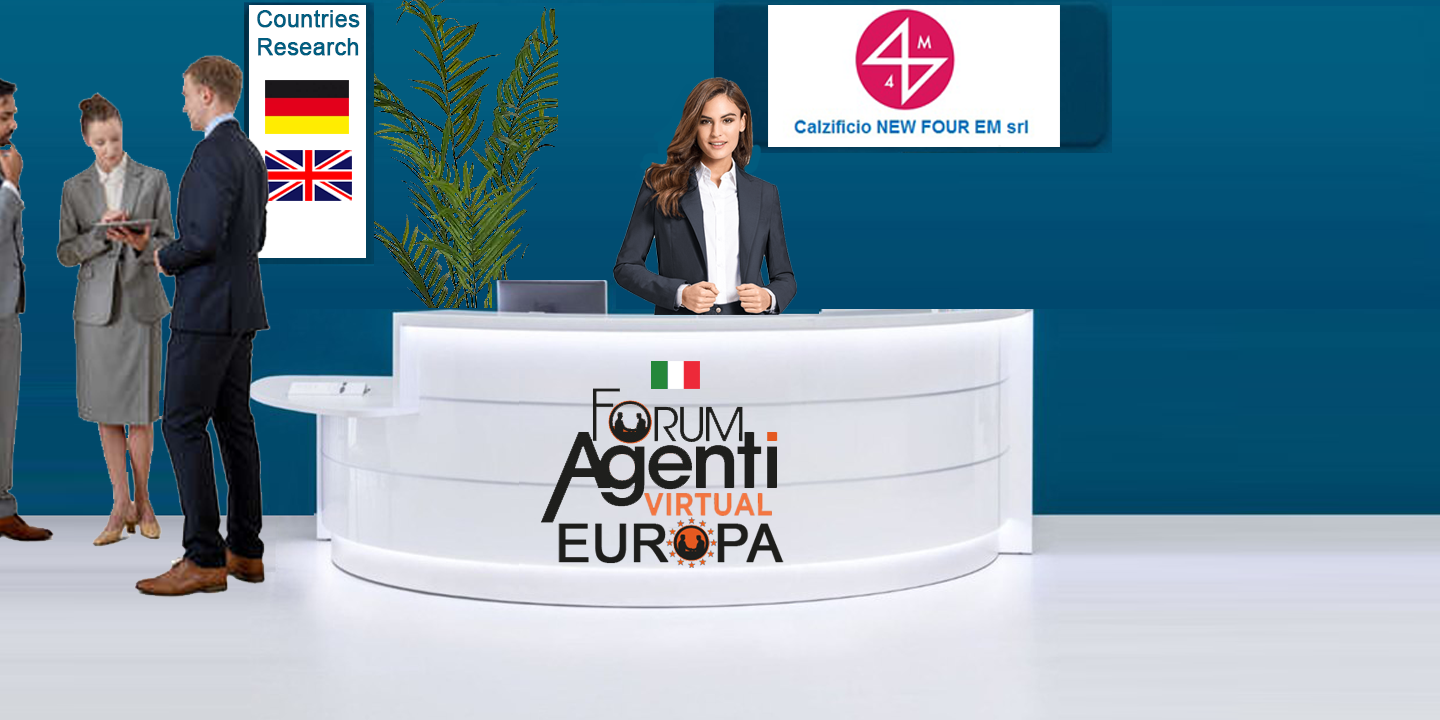 New Four Em S.r.l.
Fashion Accessories - Fashion And Clothing - Underwear
We are looking for new agents to help us increase our business.
Wir suchen neue Agenten, die uns helfen, unser Geschäft auszubauen.
We are a company that has been producing and selling women's tights and knee-highs for over 50 years.
For some years we have started the production and sale of technical sports socks.
Wir sind ein Unternehmen, das seit über 50 Jahren Damenstrümpfe, Strumpfhosen und Kniestrümpfe produziert und vertreibt. Seit einigen Jahren beginnen wir mit der Produktion und dem Vertrieb von technischen Sportsocken.


New Four Em S.r.l. Stand A9
Via F. Ferrucci, 1272
51036 Larciano (PT)
Tel: 0573 83219
Fax: