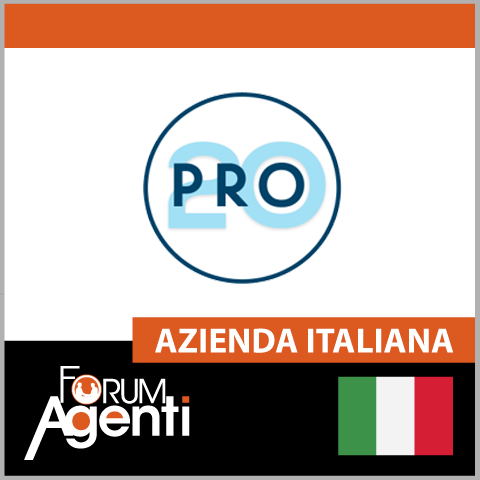 Pro20 S.r.l.
Sector of Activity: Energy - It - Information Technology - Services
Areas of interest: Aosta Valley - Liguria - Lombardy - Piedmont
Book a Appuntamento with this Company
Requisiti: Interesse per l'ambito TLC e Energia
Buone competenze informatiche, in particolare pacchetto Office
Buone doti organizzative e relazionali
Automunito
La figura sarà inserita all'interno di un team dinamico e seguirà, con il supporto dell'area manager, un percorso di formazione teorica e sul campo.
Sarà affiancata da figure senior per apprendere le basi delle tecniche di vendita e si occuperà di offrire consulenza alle aziende e gestire le esigenze dei clienti con un grado sempre maggiore di autonomia nei servizi di telecomunicazioni ed energia.
Cosa Offriamo:
- Formazione costante sia in inserimento che durante l'attività Contesto lavorativo etico e meritocratico
- Rimborso spese
- Provvigioni di sicuro interesse
- Pagamenti 10 giorni fine mese
- Appuntamenti prefissati
- Gestione CB
PRO20 e' la prima realtà italiana nella vendita di servizi di telecomunicazioni, luce gas. Partner da 30 anni di TIM, e A2A, abbiamo sempre puntato sulla professionalità dei nostri consulenti (132), investendo su questi, con l'obiettivo di creare valore, occupazione, ma soprattutto un servizio tangibile per gli oltre 120.000 clienti che gestiamo.
Pro20 S.r.l.
Via dell'Acquedotto, 4
12051 Alba (CN)
Tel: 366 8950588
Fax: