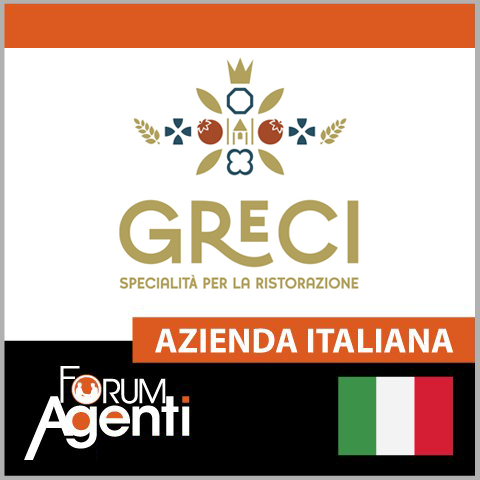 Greci Industria Alimentare S.p.A.
Sector of Activity: Alimentare Conserviero - Ho.Re.Ca.
Areas of interest: Aosta Valley - Liguria - Lombardy - Piedmont
Book a Appuntamento with this Company
GRECI, specialità per la ristorazione, è alla ricerca di Agenti Mono/Pluri mandatari.
REQUISITI:
- Passione per la cucina e per il cibo;
- Interesse per il mercato della ristorazione;
- Disponibilità alla mobilità.
CARATTERISTICHE PERSONALI:
- Entusiasmo;
- Fantasia e Creatività;
- Empatia;
- Imprenditorialità.
Ti aspettiamo a Forum Agenti!
GRECI: un Marchio, una Storia, una Grande Passione!
Partner di riferimento per i numerosi e diversi professionisti della Ristorazione.
Leader Italiano nel food service a servizio della ristorazione.
Eccellenza, Territorio, Italianità e Ambiente, sono da sempre i nostri valori.
GRECI ha rivoluzionato lo steretipo delle conserve vegetali.
Greci Industria Alimentare S.p.A.
Via Traversante Ravadese, 58
43122 Parma (PR)
Tel: 0521 603333
Fax: