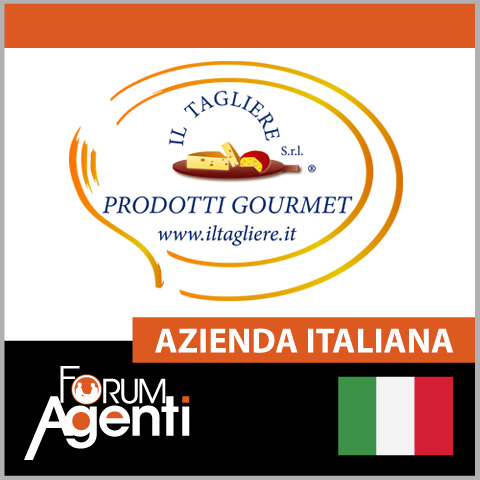 Il Tagliere S.r.l.
Sector of Activity: Alimentari (segmento alto di gamma), Negozi "Gourmet", Enoteche, Wine Bar, Ristoranti, Catering
Areas of interest: Emilia Romagna - Lombardy - Marche - Tuscany - Veneto
Book a Appuntamento with this Company
Ricerchiamo:
Agenti di Commercio esperti nel settore alimentare con spiccata propensione ai rapporti interpersonali ed alle vendite.
Gradita l'introduzione e la conoscenza nel canale Ho.Re.Ca. e delle gastronomie di alta qualità.
Il Tagliere Srl ricerca e seleziona i prodotti migliori dell'enogastronomia europea per offrirli ad una clientela che predilige la qualità. L'attività principale è il commercio all'ingrosso di prodotti caseari, salumi, prodotti ittici, confetture e sottoli che provengono da piccole realtà artigiane sparse nella nostra nazione ed in tutta Europa.
Il Tagliere S.r.l.
Via dei Ronchi, 1 - Z.I. Camin
35127 Padova (PD)
Tel: 049.89.61.956
Fax: 049.89.69.448