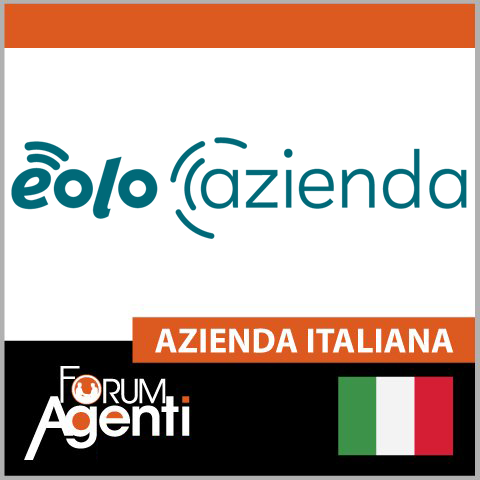 Eolo S.p.A.
Sector of Activity: Internet - It - Information Technology - Office Furniture
Areas of interest: Emilia Romagna - Lombardy - Trentino Alto Adige - Veneto
Book a Appuntamento with this Company
Nell'ambito di un nuovo piano di investimenti, ricerchiamo Partner Commerciali dedicati al segmento business.
Cerchiamo agenzie commerciali e agenti di commercio seri e intraprendenti per lo sviluppo dei nostri servizi nel mondo delle aziende.
I nostri Partner saranno inseriti in un contesto lavorativo in forte crescita, con una struttura di supporto alle vendite; potranno contare su formazione e aggiornamenti continui per conoscere le evoluzioni del settore ed accederanno ad un sistema provvigionale altamente premiante.
Vieni a trovarci al Forum Agenti Centro Italia di Roma il 20 Febbraio p.v. per conoscere tutti i vantaggi di diventare partner Eolo Azienda.
Fondata nel 1999, EOLO SpA è un operatore nazionale di telecomunicazioni, leader nel campo della banda ultra-larga wireless per il mercato residenziale e delle imprese.
Eolo S.p.A.
Via Gran San Bernardo, 12
21052 Busto Arsizio (VA)
Tel: 02 3700851
Fax: